They say there are two seasons in Cleveland: winter and summer. Even if you are an experienced driver, you can do well by reviewing these tips.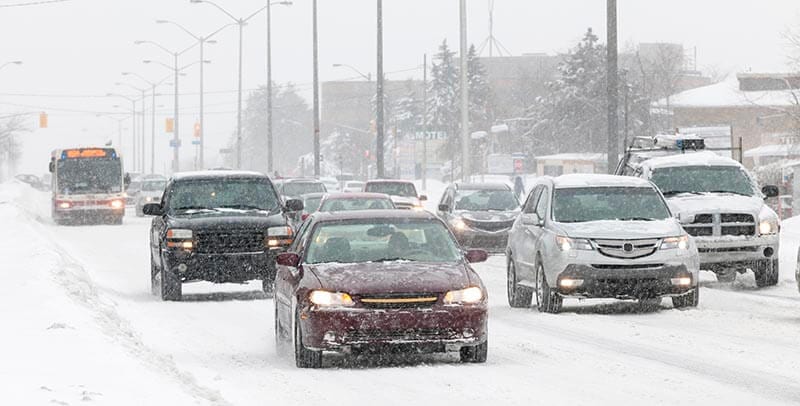 Before driving in the winter season it is essential that your vehicle is in good working order, which means good tires, a tuned-up engine, functioning lights and fluid levels topped off.
While driving in winter conditions keep your eyes moving and be aware of your surroundings on the road.
If you have to stop quickly, do not stab at the brakes.
If you find your vehicle slipping, apply gradual pressure and turn your steering wheel in the direction that the car is sliding.
Keep plenty of room between your vehicle and the vehicle ahead of you.
Do not attempt to pass a slow moving snow plow. The driver typically has limited sight and can't easily maneuver their vehicle.
Do not drive while wearing boots. Too often they are big enough to depress both the accelerator and the brake at the same time.
SLOW DOWN. It is better to get to your destination late, rather than risk getting in an accident.
Be safe! Be careful!
Winter Safety Tips Series
_
The Cleveland Police Foundation, in partnership with the Cleveland Division of Police and the Ohio Crime Prevention Association present these tips so citizens can help to make our community safer.