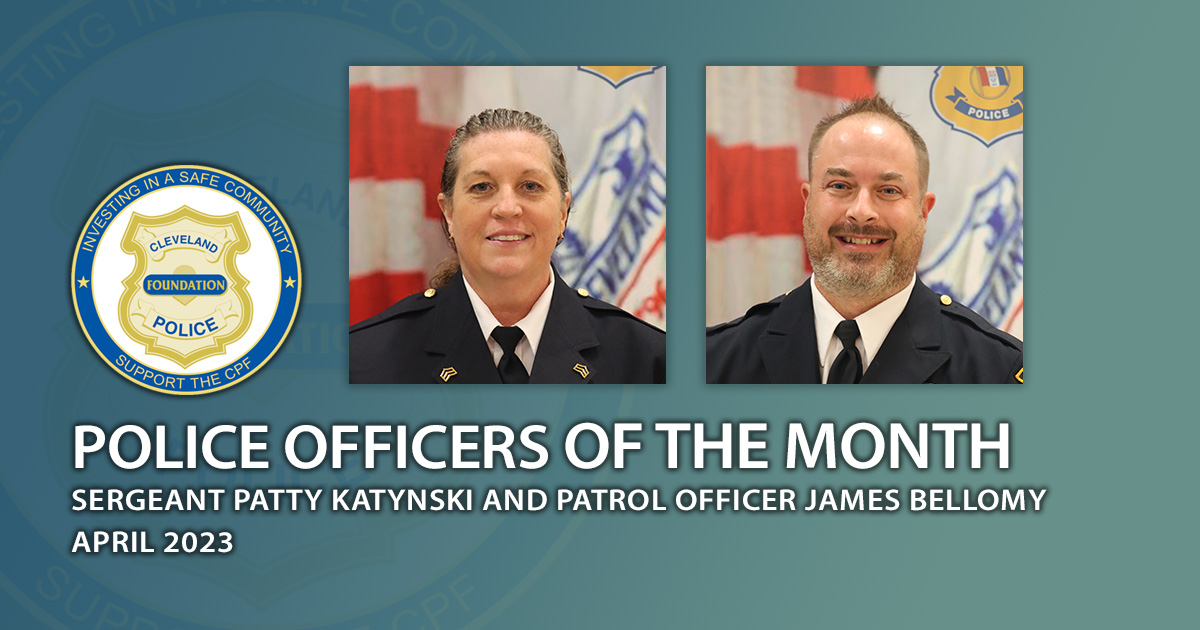 The desire to help others is a common thread that binds many police officers, often being the underlying reason behind their career choice. An incident that recently unfolded on I-90 serves as a prime example of this principle in action.
Chris Haire, Director of Operations for North Coast Services, was busy clearing the scene from a rollover crash when he experienced a sudden medical emergency. Grasping the gravity of his situation, Haire swiftly contacted Sergeant Pat Katynski, communicating his distress and urgent need for assistance.
Without missing a beat, Sergeant Katynski radioed for backup and medical support. Patrol Officer James Bellomy was the first on the scene, promptly assisting in getting Chris Haire transported to Metro Main for critical medical care.
Reflecting on the incident, Haire expressed, "It was awesome to see how the roles were reversed that day. We are always there to help keep officers safe on the highway, and that day these two officers were there to save my life on the highway." He added, "I truly believe these two officers saved my life and my friends, family, and myself will forever be grateful for their service that day and every day they put on that uniform."
In recognition of their unswerving devotion to their profession and their compassion for individuals in need, the Cleveland Police Foundation is immensely proud to name Sergeant Patty Katynski and Patrol Officer James Bellomy as our Police Officers of the Month for April 2023.
– Bob Guttu, CPF
(Nominated by Retired CPD Captain Keith Sulzer)
2023 POMs 2022 POMs 2021 POMs 2020 POMs 2019 POMs 2018 POMs 2017 POMs 2016 POMs
---
About the Police Officer of the Month Program
The Cleveland Police Foundation – in partnership with the Cleveland Division of Police, Cleveland Police Patrolmen's Association, and the Fraternal Order of Police Cleveland Lodge 8 – is proud of the  Police Officer of the Month program. The program's purpose is to recognize members of the Cleveland Division of Police who not only perform their duties in an exemplary and extraordinary manner, but also excel in efforts that are consistent with a major tenet of the CPF's mission to strengthen the bonds between citizens and police officers… building bridges, creating opportunities for dialogue, and forging positive relationships within the community.
Already aware that officers in the Cleveland Division of Police routinely go out of their way to help their fellow citizens, committee members are not surprised by the large number of candidates. With so many outstanding officers, selecting one recipient per month proved to be a somewhat daunting task.
When asked why bestow these awards, CPF Executive Director Charles W. Lane, Jr. states, "In today's busy world, while some deeds may seem fairly insignificant, we hold out hope that such random acts of kindness may have a significant impact on a person's life. Even if not, it's nice to know that our police officers do for others what they would want someone else to do for a member of their family if the opportunity presented itself."
Police officers across this great country perform similar deeds day-in and day-out, with little fanfare and really not seeking, nor even wanting recognition. We commend these officers for their compassion and personal commitment to making our city a better place to live.