Even skin that is protected can be subject to frostbite…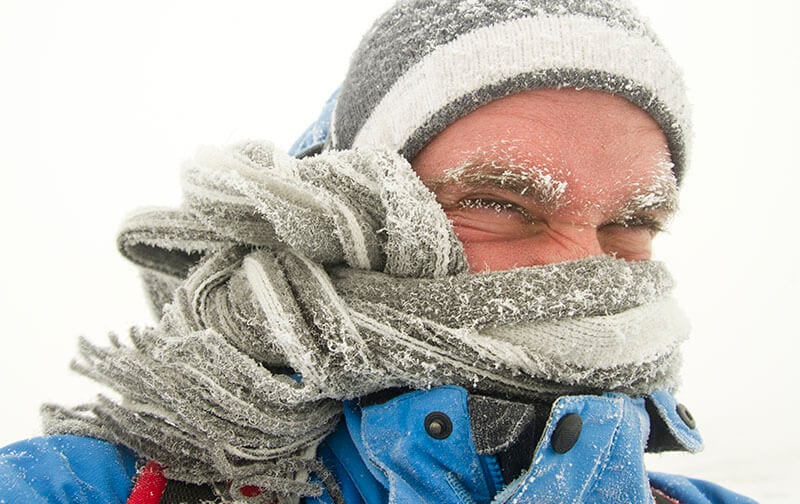 Frostbite is the most common injury resulting from exposure to severe cold, and it usually occurs on fingers, toes, nose, ears, cheeks and skin. If caught early, it is possible to prevent permanent damage. Superficial frostbite affects the skin's surface, while the underlying tissue remains soft. The skin appears white, waxy or grayish-yellow and is cold and numb. If you suspect frostbite:
Get indoors immediately.
Seek medical attention.
Remove constrictive clothing and jewelry that could impair circulation.
Place dry, sterile gauze between toes and fingers to absorb moisture and keep them from sticking together.
Elevate the affected area to reduce pain and swelling.
For superficial frostbite, you may also place the affected area in water that is 100 to 105 degrees until the tissue softens.
Winter Safety Tips Series
_
The Cleveland Police Foundation, in partnership with the Cleveland Division of Police and the Ohio Crime Prevention Association present these tips so citizens can help to make our community safer.