Practice " mindfulness" – focus on the present and be aware of your surroundings, instead of being lost in your thoughts. STAY SAFE.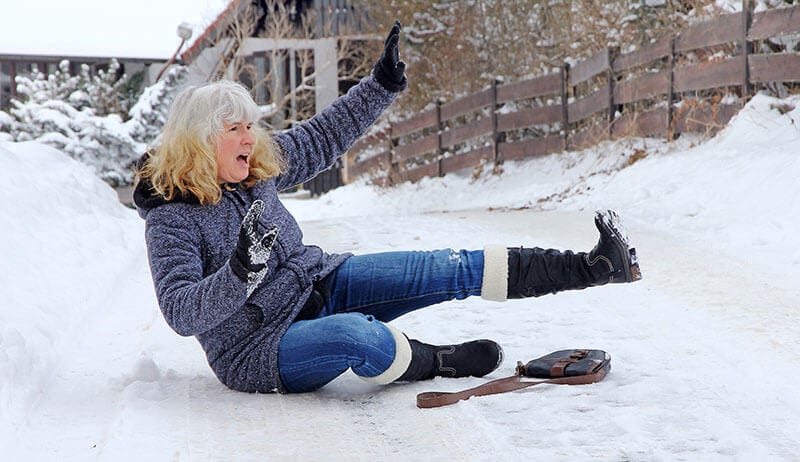 STAY BENT
The moment you sense you've lost your balance, get ready to fall with bent elbows and knees. When people panic they become rigid, and you are most likely to fall on an outstretched hand which could result in a broken wrist or elbow.
PROTECT YOUR HEAD
If you're falling forward, be sure to turn your face to the side. If you are falling backward tuck your chin to your chest, so your head doesn't hit the ground.
LAND ON THE MEAT
If you find yourself falling, try to land on the meaty parts of your body – the muscles in your back, butt or thighs. If you keep your knees and elbows bent and look to land on muscle you'll be less likely to crack your elbows, knees, tailbone or hips.
KEEP FALLING
When you fall your instinct will be to stop your body as quickly as you can. But your safest route is to keep rolling because the more you give in to the fall, the safer it will be. Spread the impact across a larger part of your body and don't concentrate impact on one area.
Winter Safety Tips Series
_
The Cleveland Police Foundation, in partnership with the Cleveland Division of Police and the Ohio Crime Prevention Association present these tips so citizens can help to make our community safer.