This is part three of a series of articles about Neighborhood Watch programs.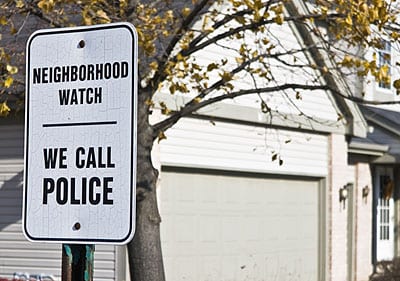 Everyone knows that there are not enough law enforcement officers in the community to be on every street, all the time. One of the most valuable, overlooked resources to prevent crime in a community are the residents themselves. Residents often want to help prevent crime in their neighborhoods, but don't always know where to begin. As residents train and work with law enforcement to report suspicious activity and practice crime prevention, they find they can tackle frustrating concerns like littering and vandalism to more serious problems like gangs and drugs.
Use the following suggestions to get residents interested in attending meetings, and to transform your group into a mobilized, successful Neighborhood Watch.
Distribute flyers and telephone residents to invite them to the meeting.
Invite local groups and leaders.
Survey residents to discover neighborhood concerns.
Find a meeting place with enough seats for everyone.
Create a meeting agenda.
Prepare meeting room.
Keep the meeting brief.
Keep the meeting focused.
Make a list of names, addresses and telephone numbers of members.
Decide on the first issue to tackle.
Divide duties so everyone is involved.
Set a date, time and place for the next meeting.
Meet once a month, on the same day of the month.
The success of a Neighborhood Watch is directly related to the ongoing participation and support from each member of the Watch.
We invite your inquiry for more information about Neighborhood Watch programs. Contact Officer Tim Riley at (216) 623-5080.
(CONTINUED NEXT WEEK)
_
Neighborhood Watch Article Series
_
The Cleveland Police Foundation, in partnership with the Cleveland Division of Police and the Ohio Crime Prevention Association present these tips so citizens can help to make our community safer.