This is part four of a series of articles about Neighborhood Watch programs.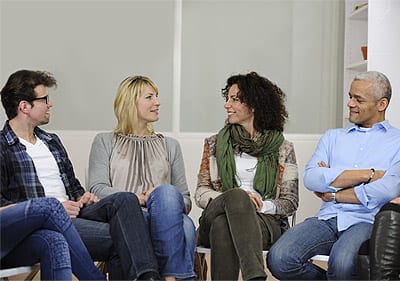 The success of a Neighborhood Watch program is directly related to the ongoing participation and support from each member of the Watch.
WELCOME AND SIGN IN
Use a sign-in sheet to keep track of who is present at the meeting, and tell attending residents there will be time after the meeting to ask questions, meet new members and visit.
INTRODUCTIONS
Let residents introduce themselves and discuss what the group wishes to accomplish in the neighborhood.
DISCUSSION OF NEIGHBORHOOD ISSUES
Allow residents time to raise specific neighborhood concerns.
SELECTION OF A WATCH CAPTAIN
The basic structure of a Neighborhood Watch involves a captain and members. A captain should be elected by the members during the first meeting and may serve for a term decided by the members.
CRIME PREVENTION PRESENTATION
Invite a local law enforcement officer to provide information on crime prevention topics and ways to maintain an active Neighborhood Watch program. For following meetings, invite guest speakers to discuss current community issues or speak on topics members are interested in.
ISSUES FOR NEXT MEETING
Before the meeting adjourns, decide which issues will be discussed at the next meeting. Encourage members to think of new ideas or strategies to raise at the next meeting.
DATE, TIME, PLACE FOR NEXT MEETING
Neighborhood Watch meetings should meet once a month or at least every other month. Be sure members know when and where the next meeting will be held.
ADJOURN
The time after the meeting can be as important as the meeting itself. During this time members have the opportunity to visit and build friendships and informally brainstorm on future goals and strategies.
We invite your inquiry for more information about Neighborhood Watch programs. Contact Officer Tim Riley at (216) 623-5080.
(CONTINUED NEXT WEEK)
_
Neighborhood Watch Article Series
_
The Cleveland Police Foundation, in partnership with the Cleveland Division of Police and the Ohio Crime Prevention Association present these tips so citizens can help to make our community safer.