CPF Police Officer of the Month Award Recipients
2020 CPF Police Officer of the Month Award Recipients
Recipients will receive a personal plaque in recognition of their good deeds, and perpetual plaques will be displayed at Cleveland Police Headquarters, the offices of the Cleveland Police Patrolmen's Association, and the Fraternal Order of Police Cleveland Lodge 8 where they will serve as an inspiration to others.
February

Police Officer of the Month

Patrol Officer Gerson Martinez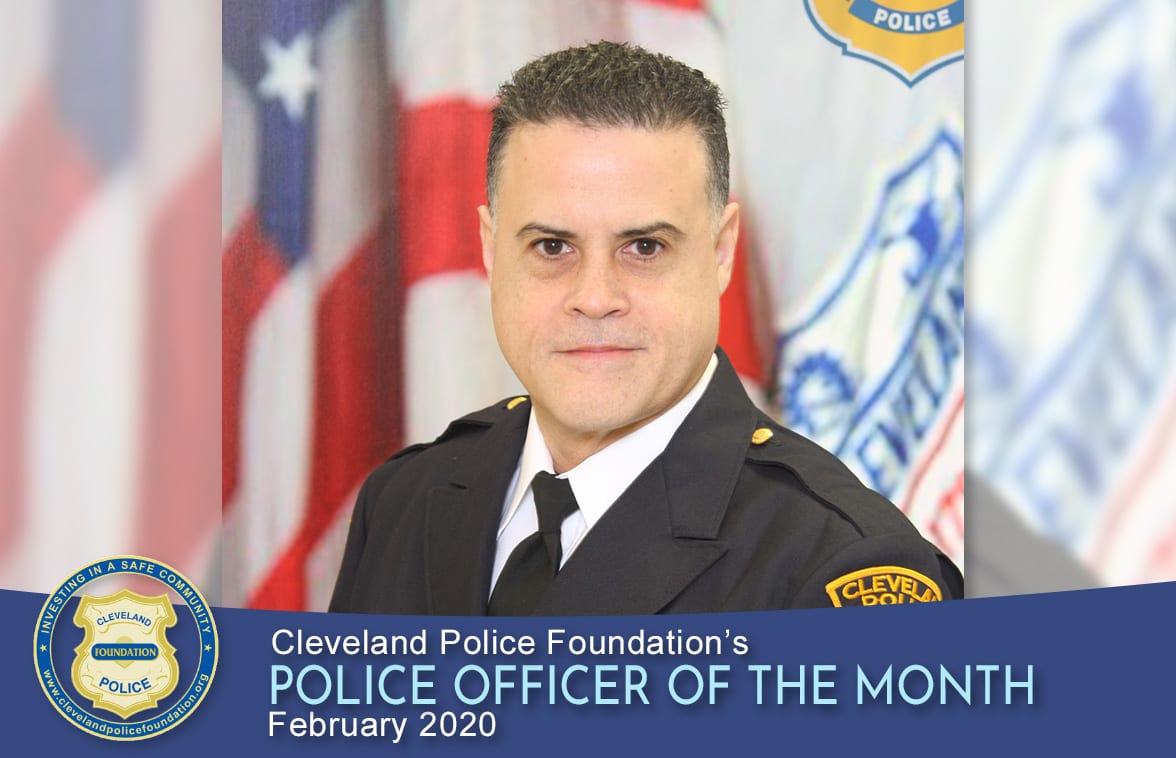 Patrol Officer Gerson Martinez is a 26-year veteran of the Cleveland Division of Police, assigned to the Westside Market for the last five years.  In addition to his security duties there, he serves as Goodwill Ambassador to the tens of thousands of residents and visitors that yearly flock to this Cleveland landmark.
Officer Martinez does volunteer work at La Iglesia de Dios (The Church of God) where his father was pastor.  Gerson also plays drums three days a week in the church choir.
Early in his career, Officer Martinez was chosen out of approximately 200 officers to work in the Residential Area Policing Program.  RAPP, as it was known, was an effort to assign officers to specific neighborhoods to work closely with at-risk youths.  More recently, Gerson volunteered to work with Rainbow Babies and Children's Hospital on their Car Seat Safety program.  In that role, Gerson helps to educate the public on infant car seat safety and installation.
When asked about Officer Martinez, Second District Commander Thomas Stacho stated, "Officer Gerson Martinez is humble, polite, soft-spoken, dedicated and is the very embodiment of a professional police officer."
It is because of his diligence to duty and dedication to the community he serves that the Cleveland Police Foundation is proud to name Patrol Officer Gerson Martinez as its Police Officer of the Month for February 2020.
January

Police Officer of the Month

Patrol Officer Jeff Petkac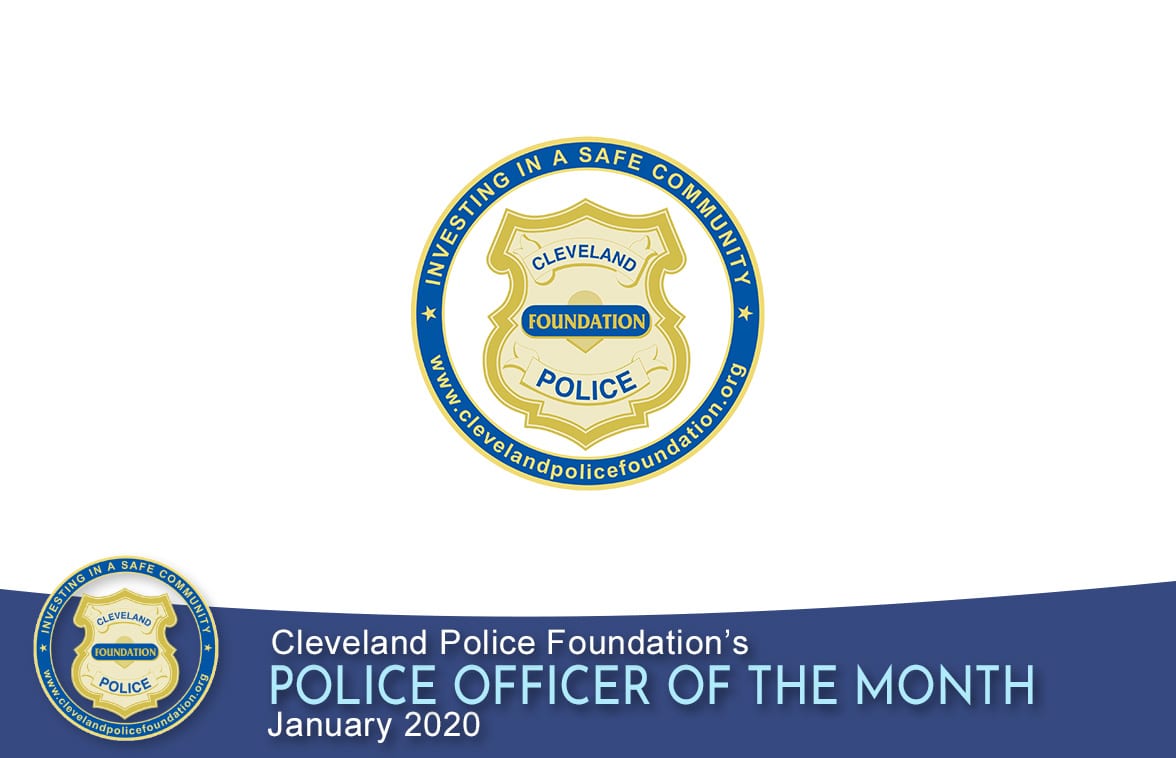 Officer Jeff Petkac is assigned to the Third District Safety Patrol where he is not only committed to the Community Policing concept but is always first to volunteer his time to assist those in need.
Officer Petkac also likes working with the children in the community and has assisted with the Cops & Kids program since 2006 and the Cleveland Police Athletic League since 2010. When asked about his involvement with the kids in the community Officer Petkac stated, "We did more than just 'give out toys' during the Christmas season – we also bought school supplies for needy kids, and a bike, helmet and lock for a young boy who had his bike stolen. We even delivered a washer and dryer to a family in need whose kids were being picked on because of their dirty clothes. I have to say the 'things' we gave away were nice but the positive interaction we had with the kids is what meant (and continues) to mean the most to me."
When asked about Officer Petkac, Executive Director of the Cleveland PAL Bob Kumazec stated, "Jeff has been a loyal and dedicated volunteer for over 14 years and has sacrificed his time and many times his own funds to help the less fortunate in our community."
It is because of his dedication to the community that the Cleveland Police Foundation is proud to name Patrol Officer Jeff Petkac as its Police Officer of the Month for January 2020.