Did you know your body is constantly in a struggle to disperse the heat it produces? Most of the time, you're hardly aware of it–unless your body is exposed to more heat than it can handle.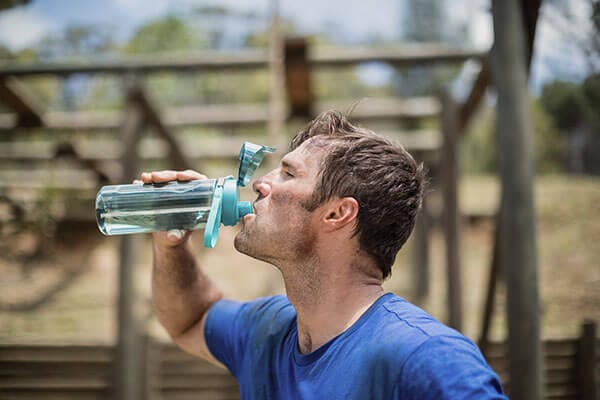 Heat-related illnesses can escalate rapidly, leading to delirium, organ damage and even death. In 2014, 244 people died in the U.S. from exposure to excessive heat.
HEATSTROKE
Heatstroke can occur when the ability to sweat fails and body temperature rises quickly. The brain and vital organs are effectively "cooked" as body temperature rises to a dangerous level in a matter of minutes. Heatstroke is often fatal, and those who survive may have permanent damage to their organs. Someone experiencing heatstroke will have extremely hot skin, and an altered mental state, ranging from slight confusion to coma. Seizures also can result. Ridding the body of excess heat is crucial for survival.
HEAT EXHAUSTION
When the body loses an excessive amount of salt and water, heat exhaustion can set in. Athletes and people who work outdoors are particularly susceptible. Symptoms are similar to those of the flu and can include severe thirst, fatigue, headache, nausea, vomiting and diarrhea. Other symptoms include profuse sweating, clammy or pale skin, dizziness, rapid pulse and normal or slightly elevated body temperature.
HEAT CRAMPS
Heat cramps are muscle spasms that usually affect the legs or abdominal muscles, often after physical activity. Excessive sweating reduces salt levels in the body, which can result in heat cramps. Workers or athletes with pain or spasms in the abdomen, arms or legs should not return to work for a few hours.
The best way to avoid a heat-related illness is to stay hydrated and limit exposure outdoors during hot days. Air conditioning is the best way to cool off.
Summer Safety Tips Series Articles
_
The Cleveland Police Foundation, in partnership with the Cleveland Division of Police and the Ohio Crime Prevention Association present these tips so citizens can help to make our community safer.