To improve neighborhood and residential safety, Cleveland – with the support of its community partners – conducts its annual Gun Buyback.
The City of Cleveland Annual Gun Buyback is held once a year. Check www.clevelandpolicefoundation.org periodically for the date of the next event.
If you still wish to dispose of unwanted firearms, call the police station in your neighborhood for instructions on how to do so.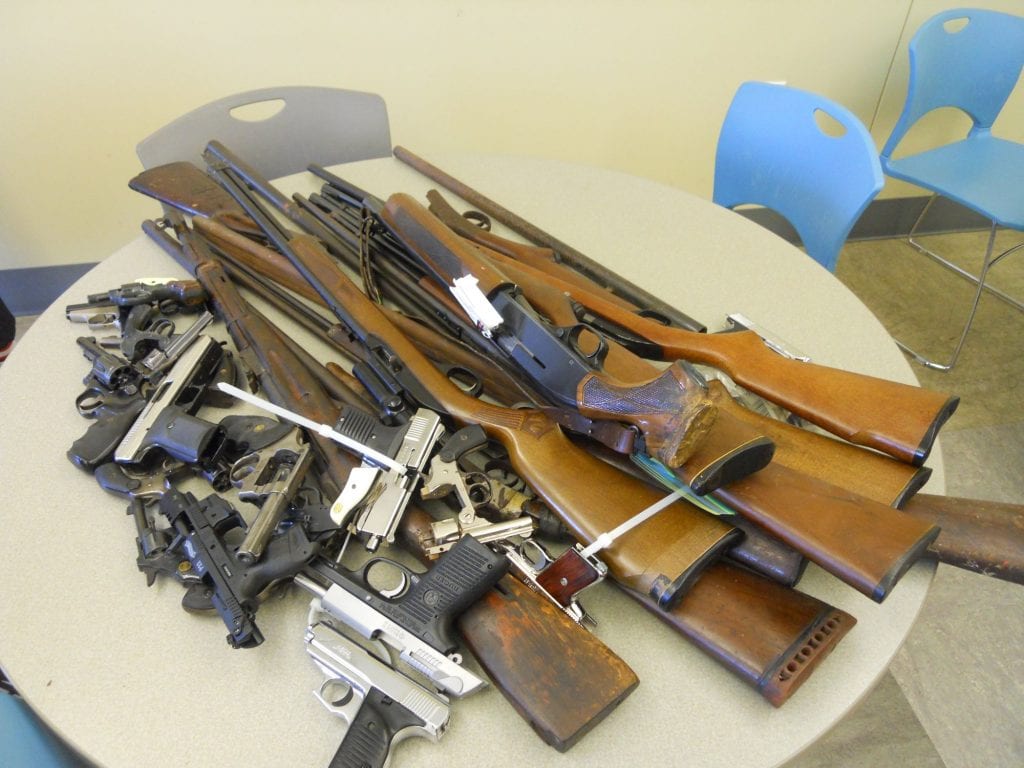 12th Annual Gun Buy Back a Success!
The Cleveland Police Foundation is once again pleased to report on the success of the 12th Annual City of Cleveland Gun Buyback.
Held on Saturday, October 20, 2018 at the CPD 3rd District Headquarters, in just two and a half hours we managed to collect 185 firearms, including 146 handguns and 39 long guns. A victim of this year's success, the event had to be stopped early after running out of gift cards.
Primarily funded through a generous grant provided by ArcelorMittal to the CPF, the Cleveland Division of Police collected, inspected, catalogued and prepared the firearms for eventual disposal at the ArcelorMittal plant to be recycled into new steel.
The firearms themselves were exchanged for $100.00 gift cards purchased through and donated by our longtime supporters and community partners, Dave's Supermarket, Target and Tru North Shell.
"The annual Gun Buy Back has successfully taken hundreds of guns off Cleveland's streets," said Major Frank Jackson. "Events like this keep guns out of the hands of those who should not have them. It is just one of the many things the City is doing to stop the decline, stabilize our neighborhoods, and make Cleveland safer for everyone."
With this program, we leave Cleveland a safer city. At its best, we remove an illegal firearm from our neighborhoods. But more generally, an unwanted gun is likely a poorly stowed gun. Poorly stowed guns are first off more likely to end up in the hands of children, leading to tragic accidents. Secondly, they're more likely to end up in the hands of burglars, feeding the pipeline to the streets.
To date, the Gun Buy Back has removed approximately 3,300 operable firearms from Cleveland's neighborhoods.
Presented by:


and our other Community Partners:


Gallery
About the Annual Gun Buyback
Video: Channel 5, Annual Gun Buyback Event
In an effort to improve neighborhood and residential safety, the City of Cleveland with the support of its community partners conducts its annual gun buyback.
The program allows citizens to dispose of unwanted operable firearms in a safe, secure and anonymous manner while receiving gift cards and tickets to professional sporting events and leave with the knowledge that the weapons will not fall into the wrong hands … to be used to perpetrate violent crimes or result in accidental injury or death if improperly handled. An added bonus is the weapons are melted down and recycled into steel for producing appliances, vehicles and other household products.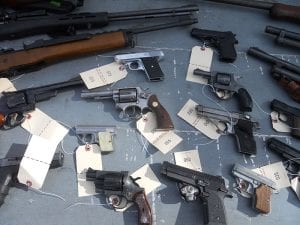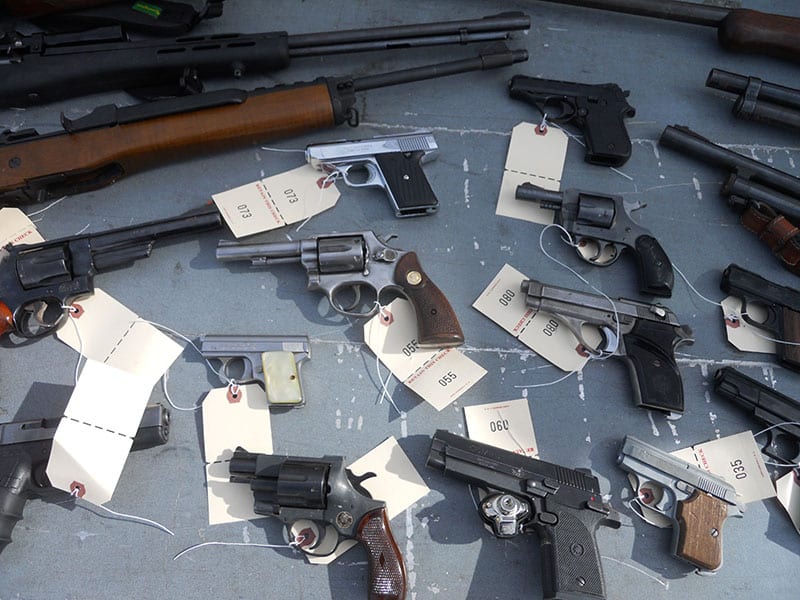 Funding is made available through grants and donations from corporations, organizations, businesses and individuals.
Chief Calvin Williams states, "We know that as a result of this program someone's life will be saved, and we are encouraged that the police and community are working together to get these guns off the street."
Since its inception, nearly 3,000 of firearms have been removed from the community.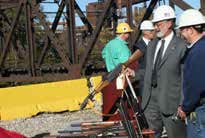 ArcelorMittal, one of leading steel manufacturers in the world and its employees have been ardent supporters since the program's inception, providing grants to allow for the purchase of gift cards to "buy" the firearms, and also melting them down into recycled steel at its Cleveland mill.
Other key supporters are Dave's Markets, TrueNorth Shell, the Cleveland CAVS, Gladiators and Monsters, and individual donors.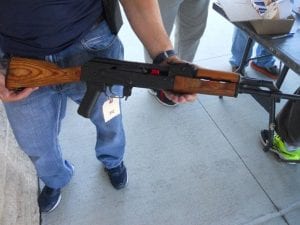 On behalf of the entire community, our sincere thanks to ArcelorMittal and all our community partners supporting the mission of the CPF.
A member of our staff is happy to discuss how you, your company, or foundation can invest in making our community safer. To learn more about our programs and giving opportunities, please contact us at 216-623-3333, or via email.
Archive of Previous Years' Buybacks