BEING SAFE ON BUSES AND RAPIDS
* Try to use well-lit and frequently used stops.
* Try to sit near the driver of the vehicle.
* Be careful of who you talk to and what you say.
* Don't tell strangers your routine, what buses you catch, or how long you have to wait.
* Don't fall asleep. Stay alert!
* At a rapid stop, stand back from the platform edge.
* While waiting, try to stand with other people.
* If you are verbally or physically harassed, scream loudly, and call 911 immediately.
* Be alert to who gets off the bus or rapid with you. If you feel uncomfortable, walk directly to a place where there are other people.
* Always be aware of your surroundings.
Keeping costumes both creative and safe: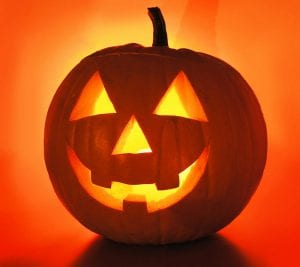 * Decorate costumes and bags with reflective tape or stickers and choose light colors.
* Choose face paint and makeup whenever possible instead of masks, which can obstruct a child's vision.
* Have kids carry glow sticks or flashlights to help them see and be seen by drivers.
* When selecting a costume make sure it is the right size to prevent trips and falls.
Driving safely:
* Slow down and be especially alert in residential neighborhoods.
* Take extra time to look for kids at intersections, medians, or curbs.
* Enter and exit driveways and alleys slowly and carefully.
* Eliminate any distraction in your car so you can concentrate on the road and your surroundings.
* Drive slowly, anticipate heavy pedestrian traffic and turn your headlights on earlier in the day so you can spot children at greater distances.
( continued next week )