The Cleveland Police Foundation proudly announces that the recipients of our Community Partner of the Month Award for September 2020 are Gideon and Josiah Trank.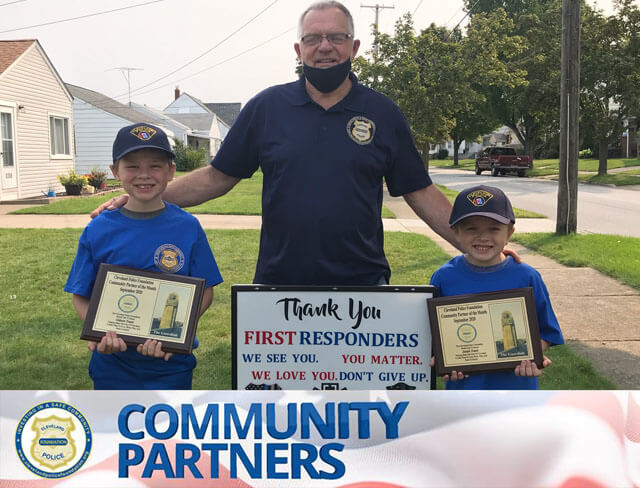 Two very special brothers, Gideon (age 8) and Josiah (age 6) Trank set up a snack stand at their home on Vandalia Avenue in suburban Brooklyn over the Labor Day weekend.  All the proceeds were donated to the families of Cleveland Police Detective James Skernivitz and Patrol Officer Nick Sabo, recently fallen heroes-in-blue.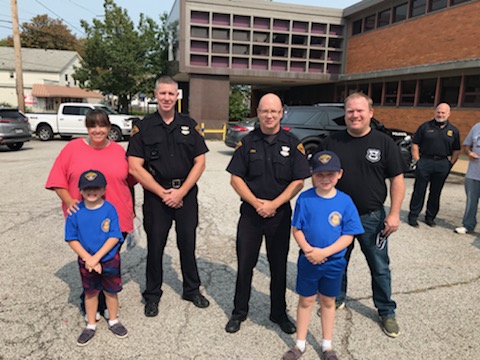 When asked about why he felt the need to do this, Gideon Trank stated "When I heard about the officers dying I was very sad but after doing this I am happy again."  Machelle Trank, the boys' mother said, "The two boys raised over $6,000 and turned the money over to the grateful families this past week."  She further stated, "My two boys are homeschooled but the lesson they learned from holding this event for these families is more important than math or science."  The Cleveland Police Foundation invited the Trank family to our recent "Feed Our Officers Event" at the Second District.  Gideon and Josiah got to visit with some of our officers and the two boys got to sit in one of the zone cars.
It is because of their compassion and caring for our officers that the Cleveland Police Foundation is honored to name Gideon and Josiah Trank as its Community Partners of the Month for September 2020.