The Cleveland Police Foundation is honored to recognize Patrol Officer Brooklyn Barnes as the October 2020 Police Officer of the Month.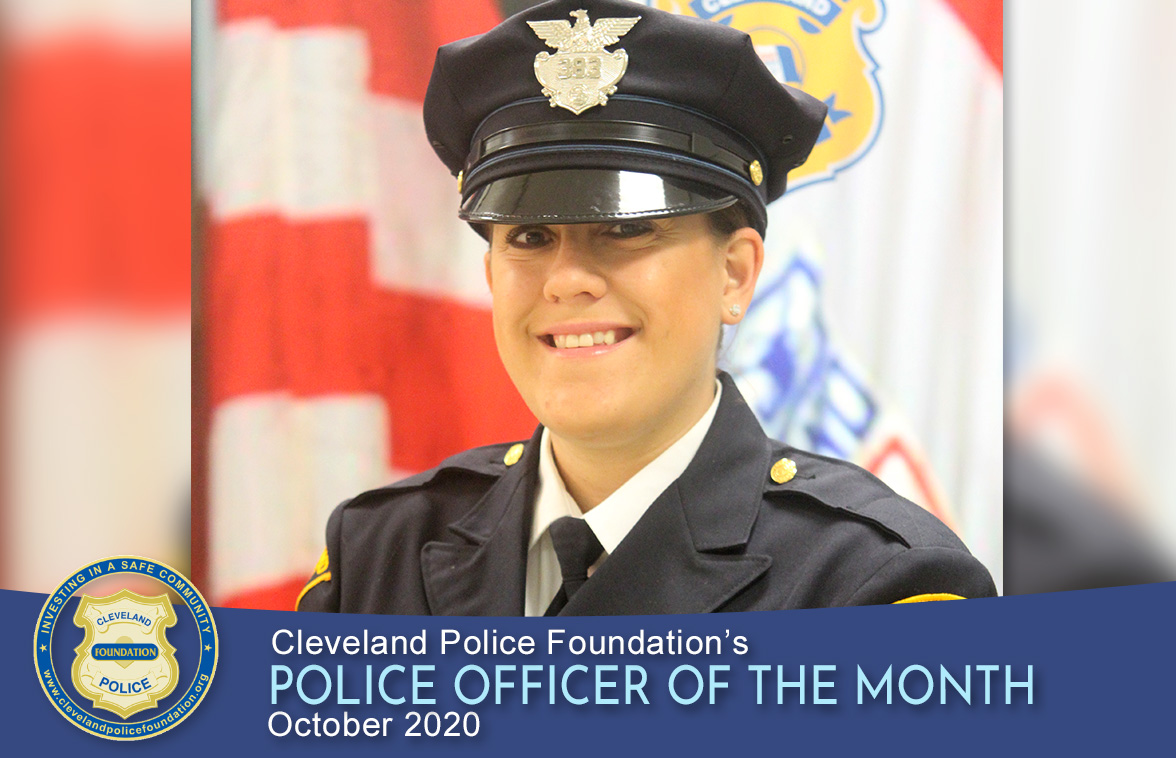 Patrol Officer Brooklyn Barnes, although on the job for just over two years, goes out of her way on a daily basis to engage with the community!
In November 2019 while on patrol in the Fourth District, PO Barnes came across some kids playing football.  She decided to join them in the game and a bonding friendship began.  Officer Barnes learned that the children all lived in a nearby foster home.  They asked if she would come back to visit again so she made it a point to do that whenever her workload allowed.
During one of her visits, Officer Barnes learned that the little guy named "Peanut" had a birthday coming up and never had a party.  The officer made it her mission to go on her day off and surprise him with a huge celebration.  Using donations from family and friends to rent a bounce house and provide a birthday cake, she also invited members of the CPD Mounted and Motorcycle Units to the party.  Barnes gave presents to not just Peanut but to all the other children so they didn't feel left out!
When asked why she decided to do this she stated, "I love these kids like they are my own and I wanted to show them that police officers are their friends and care about them."
It is because of her dedication and devotion to her profession and belief in the Community Policing concept that the Cleveland Police Foundation is proud to name Patrol Officer Brooklyn Barnes its Police Officer of the Month for October 2020.