We invite you to read the June 2022 issue of The Partner, the official newsletter of the Cleveland Police Foundation.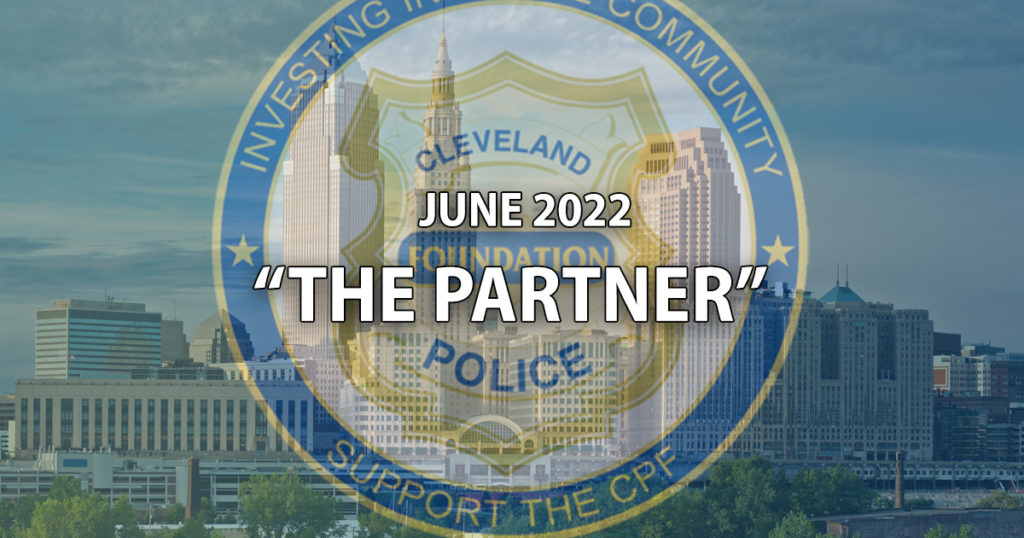 The Partner is chock full of articles recapping the latest events, news, and items of interest and inspiration.
Please note this correction: The funds collected for the Bartek coins will be used for West Park Police and Fire Memorial for a new pillar, not for the Honor Guard as indicated in the newsletter. Our apologies for the mistake.
In this issue:
Richard Henry / By the Numbers
May Police Officer of the Month Patrol Officer Orlando Velazquez
Community Partner of the Month Officer

Rick Seyler

.
Cops for Kids Gone Fishin'
In the News Around Town
And more…