The Cleveland Police Foundation proudly announces that the recipient of our Community Partner of the Month Award for June 2020 is The Greater Cleveland Chorus!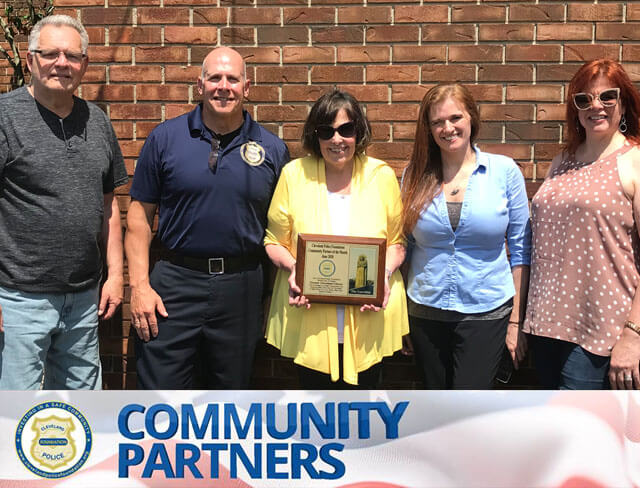 The Greater Cleveland Chorus (GCC) is a membership organization of over 70 female singers of all ages and from all parts of Greater Cleveland. GCC first contacted the Cleveland Police Foundation and the Cleveland Police last Christmas in an effort to spread some cheer and sing carols for the officers and the Cleveland community. However, in November 2019, CPF dedicated the Officer Derek Owens' Memorial Park so the women volunteered to sing the National Anthem for the dedication.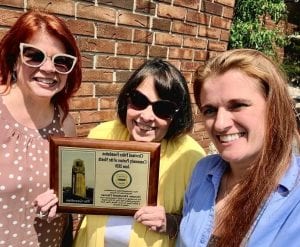 Come December, GCC and CPF joined Santa Claus at the Third District and sang carols for the officers and dispatchers. This was followed by a trek to Public Square and the West Side Market, singing more carols and bringing Christmas joy to the community.
GCC was kind enough to support the Cleveland Cops for Kids fundraiser events in March. They surprised the CPF by donating 1,200+ children's books in support of the Little Free Library project to promote literacy in Cleveland. During the pandemic, GCC reached out to provide meals for patrol officers as an appreciation of their continued service during these difficult times. The ladies provided pizza, homemade cookies, candy, and even sent 25 handmade masks! The masks were so nice the Honor Guard and Pipes and Drum Band asked if the group could make more masks for them. Without hesitation, another 30 masks arrived.
It is because of their continued support of Cleveland Police Officers and Dispatchers, and for the wonderful sounds with which they bless the community, that the Cleveland Police Foundation is honored to name the Greater Cleveland Chorus as its Community Partner of the Month for June 2020.