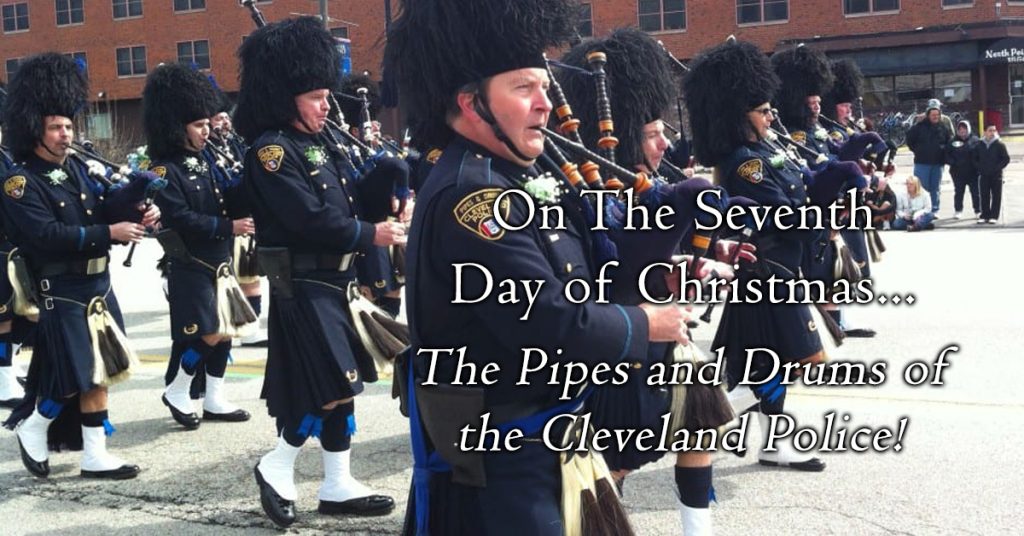 On the Seventh Day of Christmas, my true love gave to me…
The Pipes and Drums of the Cleveland Division of Police represents the Division and the law enforcement community of Greater Cleveland at parades, ceremonies and civic functions, including final honors to more than 100 law enforcement officers who have died in the line of duty. This is one of the Cleveland Police programs our organization supports with your donations. 
The Cleveland Police Foundation is the official charity for the Cleveland Division of Police and the only organization authorized to solicit charitable contributions on its behalf. Contributions are tax deductible as permitted under section 501 (c)(3) of the IRS Code. We are honored to have the Pipes and Drums of the Cleveland Police as one our official charities. Donations in this campaign will go to our general fund in order to support our operation, as well as the charities we support.