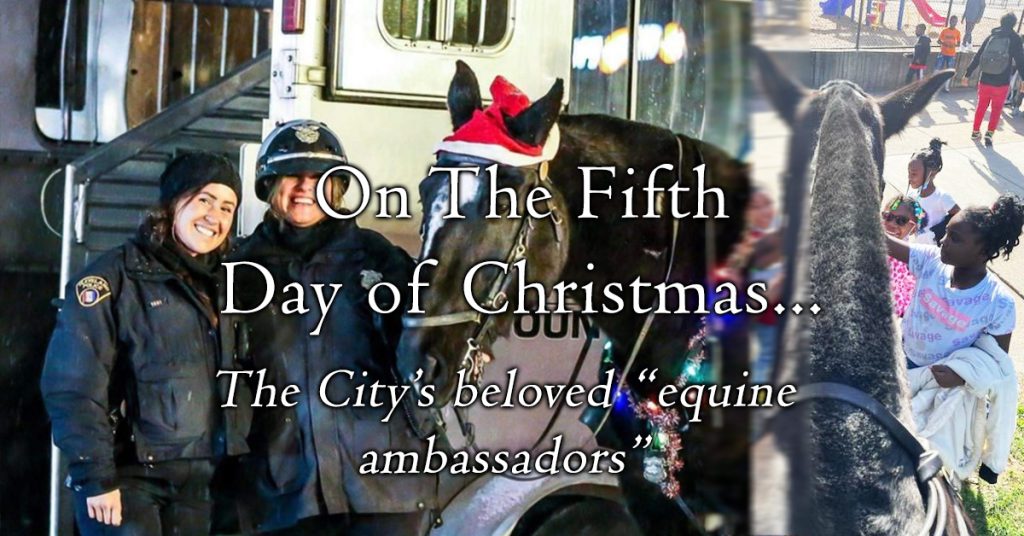 On the Fifth Day of Christmas, my true love gave to me…
Everyone loves our "equine ambassadors." On the Fifth Day of Christmas, we spotlight the bond between our police officer equestrians and their horses.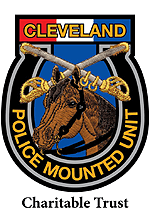 The Cleveland Police Mounted Unit Charitable Trust is one of the official programs supported by the The Cleveland Police Foundation. Did you know that they have been serving Cleveland for 100 years?
The Cleveland Mounted Police officers and horses have seen presidents inaugurated, celebrated sports championships, and made Cleveland a safer place to live, work and raise a family. They are assigned neighborhoods and situations where they are needed. The strong connection with Cleveland law enforcement is legendary. People react differently when they see an officer on horseback.
We invite your donations to our general fund or the Foundation here – which helps covers the operating costs necessary to support programs like these.
The Cleveland Police Foundation is the official charity for the Cleveland Division of Police and the only organization authorized to solicit charitable contributions on its behalf. Contributions are tax deductible as permitted under section 501 (c)(3) of the IRS Code.