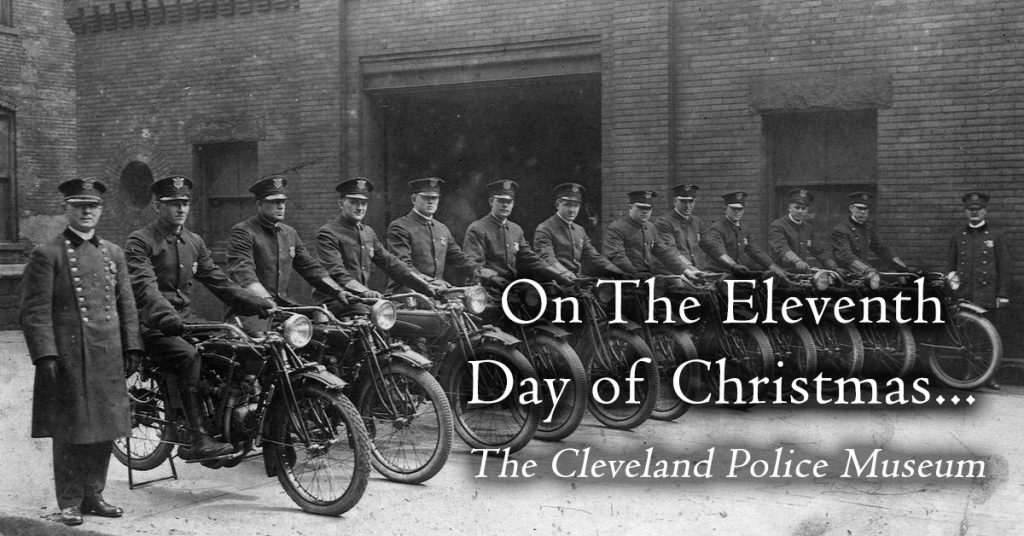 On the Eleventh Day of Christmas, my true love gave to me…
The Cleveland Police Museum's mission is to collect and preserve police history, and to use its collection and programs to foster mutual understanding and respect between our police officers and the public.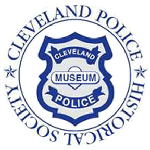 The museum houses extensive and unique exhibits that chronicle the significant contributions made by the members of the Cleveland Division of Police and their predecessors since the founding of the Western Reserve. Located on the first floor of Cleveland Police Headquarters, 1300 Ontario Street, it is open to the public and admission is free.
About the above pic – The Cleveland Police Motorcycle Unit
The Cleveland Police Motorcycle unit first began as a bicycle unit known as the 'Sparrow Patrol' in 1903. At that time the streets were becoming crowded with both automobiles and horses. This squad was in charge of enforcing the automobile, bicycle, street and sidewalk ordinances. As traffic grew, the Sparrow Patrol traded in their bikes for a faster, wind-in-your-face machine, the motorcycle.
As early as 1911, motorcycles were recognized as an extremely effective tool for police work. The annual report at that time read, "Not only do they prove their excellence and efficiency in emergency situations when held at the station house… but in long stretches of our public highways also."
The Cleveland Police Foundation is the official charity for the Cleveland Division of Police and the only organization authorized to solicit charitable contributions on its behalf. Contributions are tax deductible as permitted under section 501 (c)(3) of the IRS Code. Donations in this campaign will go to our general fund in order to support our operation, as well as the charities we support.