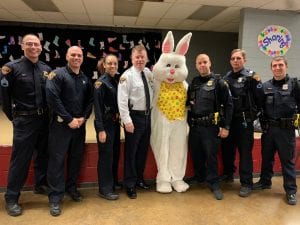 Saturday April 13, 2019 was an awesome day for an Easter Egg Hunt!
The children (and First District officers) had a great time!
Thank you to the City of Cleveland Community Relations Board, Councilman Brian Kazy, Bellaire Puritas Development Corporation, Blessed Trinity Church, numerous community groups, and our outstanding volunteers!
A great job by all!