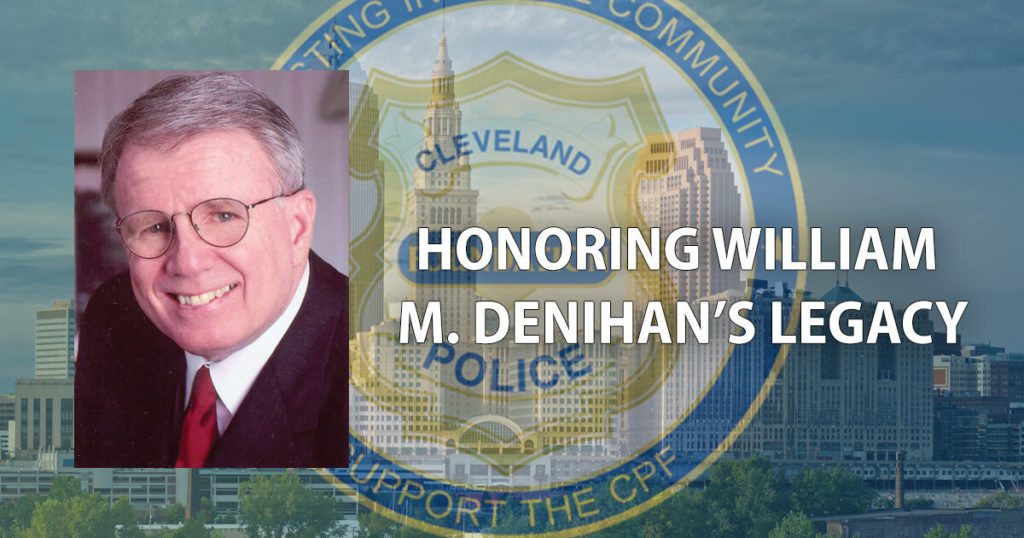 The Denihan Memorial Art Fund has been established to underwrite community art projects involving cops and kids working side by side to create messages of hope and understanding.
William (Bill) M. Denihan, Board Member Emeritus, Cleveland Police Foundation, passed on Monday evening, May 23 due to complications stemming from a heart attack last week. He was 85. Denihan served in many public service capacities in his long career but was proud to have completed a tour as Acting Chief, Cleveland Division of Police, and Safety Director during the White Administration. His surviving wife, Mary, is the daughter of the legendary Police Chief Edward Kovacic, who passed away in 2018.
"Bill was proud to have been associated with the Cleveland Police Foundation," noted Dick Clough, Board President. "He was an effective change agent who helped us develop initiatives, strengthen relationships, and blend our diverse board into a results-driven team," said Clough.
"We have created a memorial fund in Bill's honor that will provide support to programs that involve children, police officer families and education," said Clough.