On Saturday, December 23, 2017 officers from the Cleveland Division of Police once again participated in a competitive sporting event against the young adults from the Fifth District community.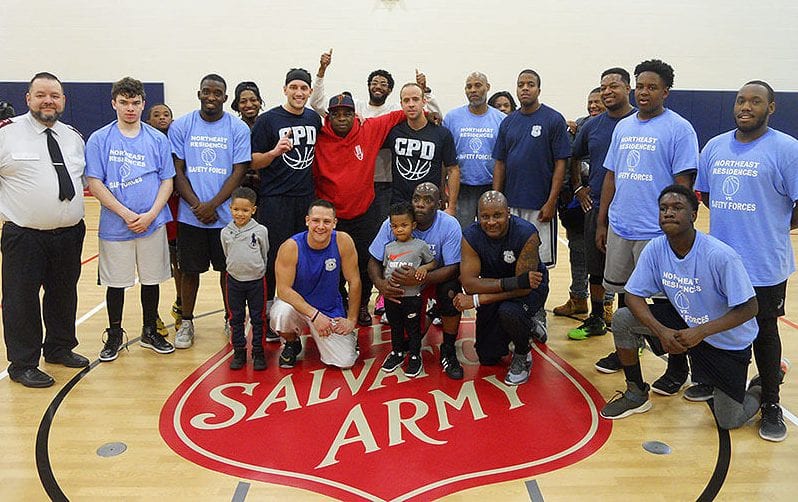 This time it was a basketball game that was held at the Salvation Army Facility located on Grovewood Avenue. Much like the football game that these two teams had in the fall it was a real nail biter! After a brief warmup both teams stood side by side for the National Anthem along with a modest and enthusiastic crowd after which time the game began.
The lead changed hands often early in the first half, however the officers (despite showing signs of fatigue) came on strong in the second half and won the game 69 to 62. Once again, as in the football game it was a physical competition with both teams showing not only good sportsmanship but also respect for each other. By the looks of the handshakes and hugs exchanged by the two teams, it not only makes one feel that there is still hope for our society but that there will be more competitive events to come by these two outstanding groups of young men. A big thank you goes out to the Salvation Army for hosting this event and to all the members of both the Fifth District young adult community and the C.P.D. officers who made this game a success.