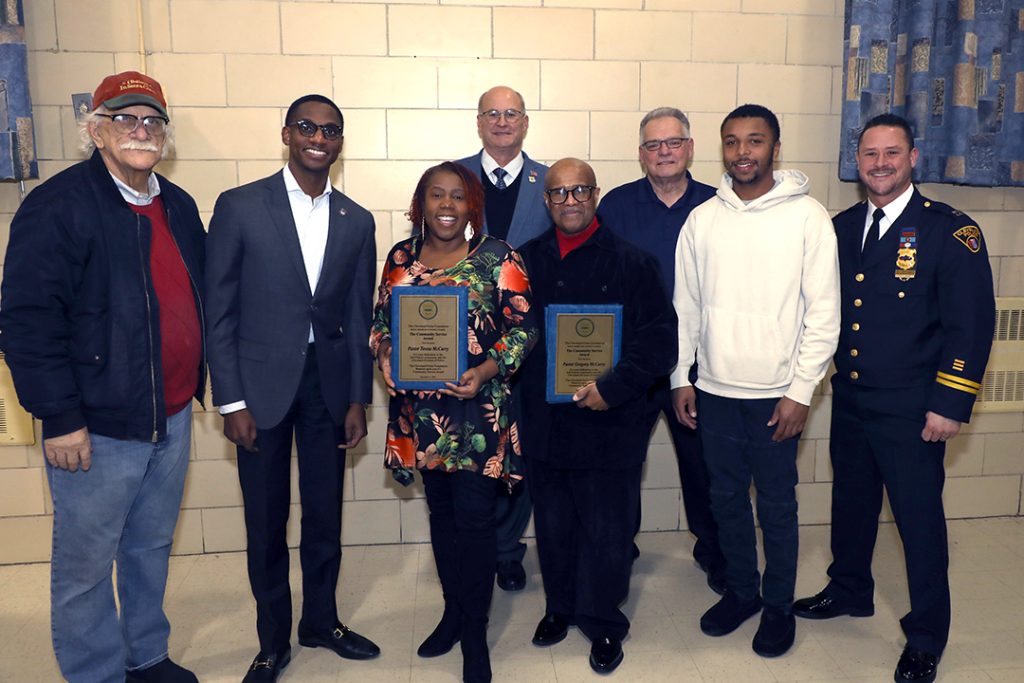 The fifth and final Community Relations Awards Ceremony honoring 2nd District police and community members was held at Mt. Carmel Church last week. Those honored were awarded either a Special Commendation Award, a Commander's Commendation, a Citizens Award Plaque or a Community Service Award presented by the Cleveland Police Foundation.
Those attending included Mayor Justin Bibb, Safety Director Karrie Howard, Chief Drummond, numerous city dignitaries, and representing, the Cleveland Police Foundation were Dick Clough, Rick Dechant and Bob Guttu.
Those receiving the Cleveland Police Foundation's Community Service Awards were CPD Captain Tim Maffo-Judd, Mr. Jordan Williams and New Beginning Ministries' Pastors Gregory McCurry and Teresa McCurry.
Upon completion of the awards a delicious meal was served. Congratulations to all the recipients and thank you to all the family and citizens that attended to honor these individuals.